Book Review: Those Who Prey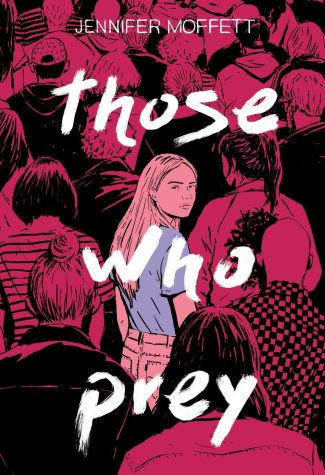 "Truth, like light, blinds. Falsehood, on the contrary, is a beautiful twilight that enhances every object." -Albert Camus
GENRE: YA thriller/mystery
PUBLISHED: November 10, 2020
RATING: 5 stars
ABOUT: 
     "Those Who Prey" follows Emily, an isolated college freshman as she embarks on an unforgettable adventure. Emily, originally from Mississippi, is lonely at her college in Boston, missing her home and friends. Luckily, Emily joins a religious club on campus called 'The Kingdom." The Kingdom offers everything Emily was desperately wanting: friends, a family, a home away from home, a fun college experience, and a possible boyfriend. By the end of her freshman year, Emily's life has been turned around and she is chosen to accompany other college students on a service trip to Italy through The Kingdom. 
     However, on the service trip to Tuscany, Italy, as soon as Emily and the other students arrive at the villa, they are immediately stripped of their phones, passports, money, etc. What once seemed magical soon turns bitter as The Kingdom becomes more manipulative. The Kingdom's secrets are brought to light, causing her picture-perfect image of it to crack. While initially choosing to ignore some of the red flags at first in order to please The Kingdom, Emily cannot ignore the signs anymore once someone turns up dead. 
REVIEW:
     If you need a book to get you out of a reading slump, THIS IS THE BOOK. I could not put this book down and I finished it in a day. Jennifer Moffett's "Those Who Prey" reveals how far someone will go just to fit in and how easily it is to fall for the allure of a cult. Emily comes from a relatable family background and feels a little lost freshman year, just like thousands of other freshmen every year. It was horrible and addictive to read this cult book because it terrified me how a smart girl could fall for the ruse and how easy it is to be sucked in. 
     As I followed her story, I wanted to shake Emily and scream at her, but part of the point of Moffett's story is to show how it can happen to anyone. This book is definitely one of my top ten favorites. Once I finished it, I had to sit in silence for about three minutes just to process everything that I just read.